top 30 template responsive free
Moksha: Minimal Responsive Blogger Template
Moksha is minimal responsive blogger template, This is perfect theme for personal blog, it has lots of inbuilt features, Clean and elegant design of this template will WOW your readers.
It's a Girl Responsive Minimalist Blogger Template
It's a Girl is a minmal responsive blogger theme designed for baby girl blogs. It's a Girl Blogger Template has navigation menus, 3 columns, 2 right sidebars, rounded corners, scroll to top button, custom search box and more.
Sora Article – Minimal Responsive Blogger Template
Sora Article is a minimal Theme designed for blogger. It provides many features that blogger will love it. Sticky post, Social share in each post, many post formats such as Video, Audio, Soundcloud(audio), Gallery as grid or slider or column, Quote, Aside… We also provide 4 blog layouts for maximize your design including, Full thumbnail, Medium thumbnail with content on the side, Column and Masonry.
Ravel Responsive Minimalist Blogger Templates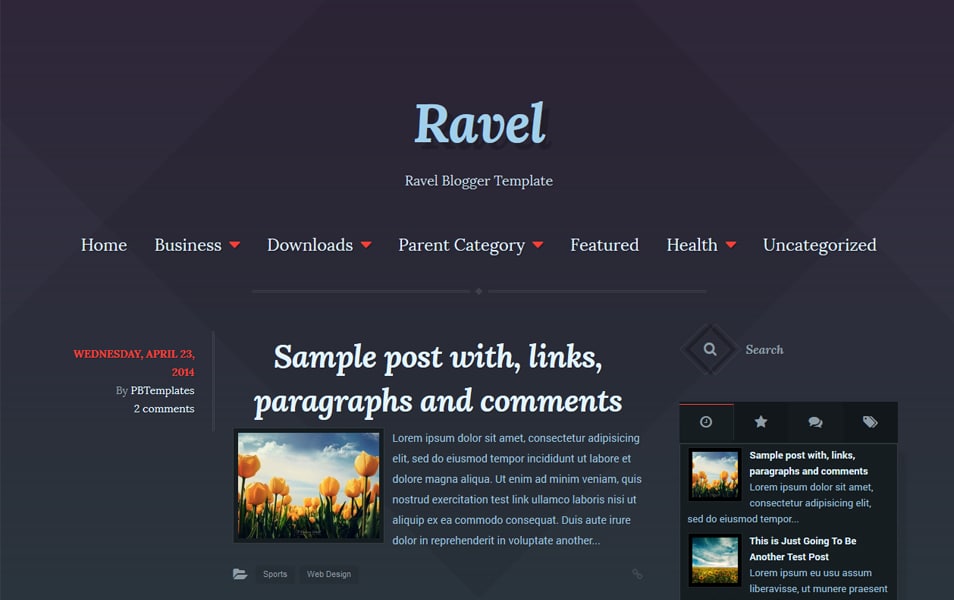 Ravel is a 2 Columns, Magazine and Minimal Blogger Template. Ravel Blogger Template has Responsive Layout, Tab view Widget, Drop-down Navigation Menus, Social Buttons, Right Sidebar, Google Fonts and More Features.
Arvo Responsive Minimalist Blogger Template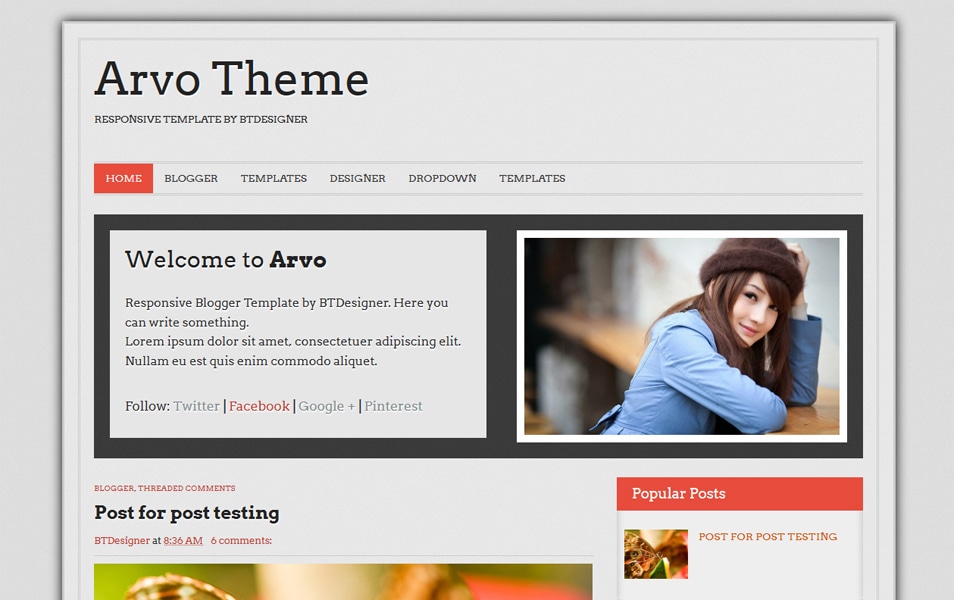 Arvo theme is very beautiful two columns blogger layout highly match for your Portfolio Blog. posts with thumbnails,Related posts with thumbnails and Dropdown navigation menu features add to this template and optimized for better SEO.
AccentBox Responsive Minimalist Blogger Template
AccentBox is a fully responsive blogger theme to make sure your blog look awesome in any case. With its minimal and elegant design, you can start a beautiful blogger blog. AccentBox blogger theme has a top navigation menu, 2 columns, right sidebar, 3 columns footer, scroll to top button and more.
Pratico Clean & Responsive Blogger Template
Pratico is a clean minimalist Blogger blogging theme. It's super simple. It has a responsive design meaning your content will be displayed beautifully on all mobile devices.
Hudson Responsive Minimalist Blogger Template
Hudson is a responsive 3 columns grid based theme. Hudson Blogger theme is suitable for blogs or business websites looking for a clean and modern layout. It has left(fixed) and right sidebars, auto post summaries, icons fonts, Google fonts, animated search box, scroll to top button and more.
BS3 Responsive Minimalist Blogger Template
This one is also powered by twitter bootstrap(BS3 is powered by latest version of Bootstrap, ie bootstrap 3.03). This is just a minimal and SEO friendly blogger template with responsive design.
Singl Responsive Minimalist Blogger Template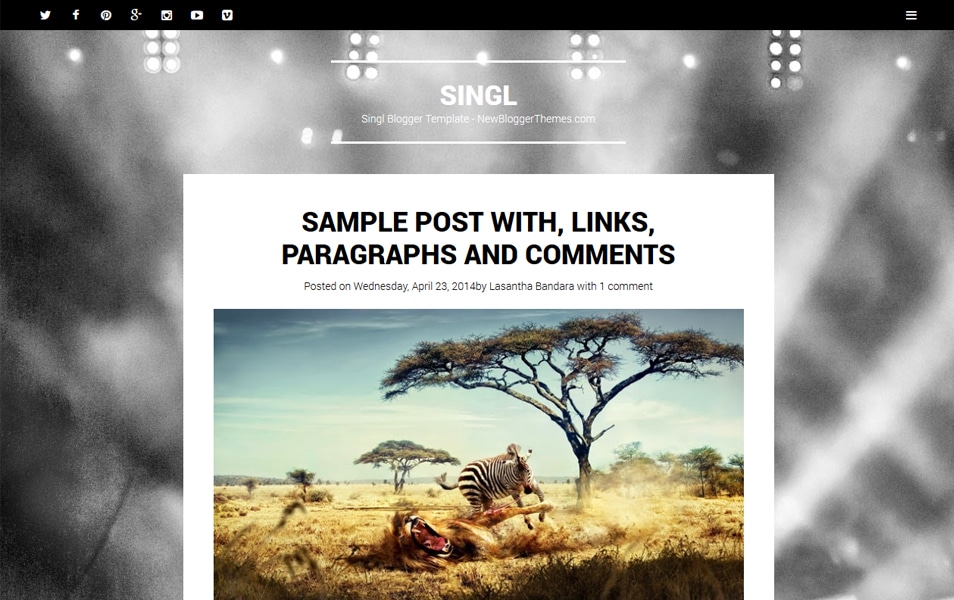 Singl is a minimalist, single column Blogger theme that helps you to create a simple, but beautiful blog. Singl Blogger template has features such as auto post summaries, drop-down menu, share buttons, 3 columns footer, email subscription box and more.
Standard Responsive Minimalist Blogger Template
Standard is a simple and responsive bootstrap blogger template with premium design. It has plenty of features with minimalist look. Best suitable for online magazine, tech and personal websites.
Syntax Responsive Minimalist Blogger Template
Syntax is a Blogger theme was designed with writing and reading in mind. With large, easy-to-read type, a fixed navigation menu, and a responsive design that looks beautiful on all screen sizes, Syntax Blogger Template is perfect for writers who want a minimal design that lets their content take center stage.
Magnifique Responsive Minimalist Blogger Template
Magnifique is a minimal and responsive Blogger theme for bloggers. Go back to basics again. No need for sidebars, widgets or complicated settings. Just blog. Magnifique Blogger template has a responsive and simple design and top main navigation.
Sorbet Responsive Minimalist Blogger Template
Sorbet is a delicious theme for your blog or website. Sorbet Blogger template has a mobile-friendly design looks great on any device, while navigation menu, search box, social links, and widgets are tucked neatly away in the header for easy access that doesn't crowd your content. If you're seeking a fun new look for your site, you'll enjoy a taste of Sorbet.
Cheer Responsive Minimalist Blogger Template
Celebrate the Holidays with Cheer, Cheer Blogger Template is a Whimsical, Textured Holiday Theme with Features Like Responsive Layout, 2 Columns, Top Navigation Menus, Related Posts, Right Sidebar and More Features.